Here are some books our TAB members have read and loved recently. We've included the call number
so you can come and get them at Reston Regional Library! All summaries are taken from Novelist unless
otherwise noted.
Animal Farm, George Orwell (FIC ORW)
A satire on totalitarianism in which farm animals overthrow their human owner and set up their own
government.
A Series of Unfortunate Events – The Bad Beginning, Lemony Snicket (JFIC SNI)
After the sudden death of their parents, the three Baudelaire children must depend on each other and
their wits when it turns out that the distant relative who is appointed their guardian is determined to
use any means necessary to get their fortune.
The Odyssey, Homer (883 H)
The Trojan War is over. Odysseus, the cunning King of Ithaca, sets out to return home to his wife
Penelope and his son Telemachus. It proves a long journey, fraught with dangers, from Polyphemus the
Cyclops, and the seductive Sirens, to the love of Calypso on her all-too-comfortable isle.
Scorpions, Walter Dean Myers (YFIC MYE)
After reluctantly taking on the leadership of the Harlem gang, the Scorpions, Jamal finds that his
enemies treat him with respect when he acquires a gun until a tragedy occurs.
Sophie's World, Jostein Gaarder (FIC GAA)
Finding two thought-inducing philosophical questions in her mailbox, Sophie enrolls in a correspondence
course with a mysterious philosopher, and begins receiving some equally strange letters.
Moon Girl and Devil Dinosaur – BFF, Brandon Montclare (YSF MON)
When a red-scaled beast teleported from the past meets Lunella Lafayette, a preteen super genius with
Inhuman genes, the duo quickly become the best of friends, but there are certain problems involved
with having a T-rex as a pet in New York City.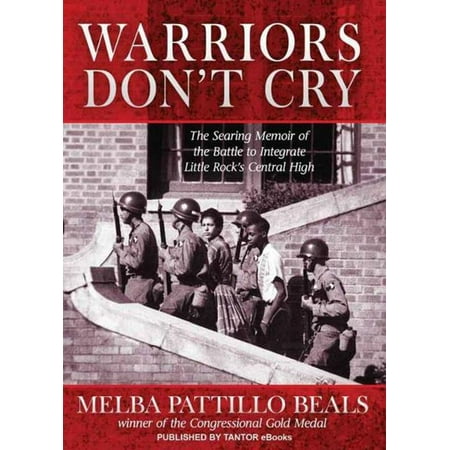 Warriors Don't Cry, Melba Beals (370.19 B)
The author describes the threats and emotional abuse she endured from white students and adults
along with her fears of endangering her family as she committed to being one of the first African
American students to integrate Central High School in Little Rock, Arkansas in 1957.
The Leaving, Tara Altebrando (YFIC ALT)
Six kindergartners were taken. Eleven years later, five come back–with no idea of where they've been.
No one remembers the sixth victim, Max. Avery, Max's sister, needs to find her brother–dead or alive–
and isn't buying this whole memory-loss story.