Here are a couple of highly rated YA books set in the future!
All summaries are taken from Goodreads unless otherwise noted.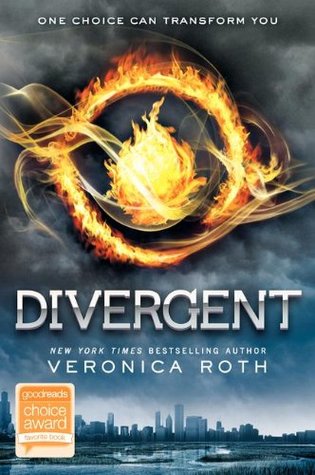 Divergent (Divergent #1) 

by 

Veronica Roth
In Beatrice Prior's dystopian Chicago world, society is divided into five factions, each dedicated to the cultivation of a particular virtue—Candor (the honest), Abnegation (the selfless), Dauntless (the brave), Amity (the peaceful), and Erudite (the intelligent). On an appointed day of every year, all sixteen-year-olds must select the faction to which they will devote the rest of their lives. For Beatrice, the decision is between staying with her family and being who she really is—she can't have both. So she makes a choice that surprises everyone, including herself.
During the highly competitive initiation that follows, Beatrice renames herself Tris and struggles alongside her fellow initiates to live out the choice they have made. Together they must undergo extreme physical tests of endurance and intense psychological simulations, some with devastating consequences. As initiation transforms them all, Tris must determine who her friends really are—and where, exactly, a romance with a sometimes fascinating, sometimes exasperating boy fits into the life she's chosen. But Tris also has a secret, one she's kept hidden from everyone because she's been warned it can mean death. And as she discovers unrest and growing conflict that threatens to unravel her seemingly perfect society, she also learns that her secret might help her save those she loves . . . or it might destroy her.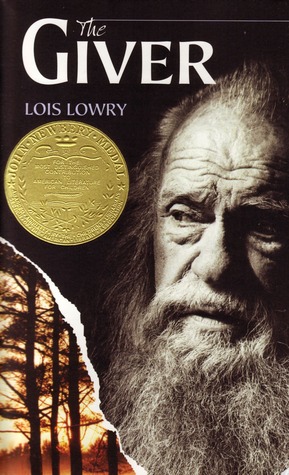 2. The Giver (The Giver #1) by Lois Lowry
Twelve-year-old Jonas lives in a seemingly ideal world. Not until he is given his life assignment as the Receiver does he begin to understand the dark secrets behind this fragile community.
3. Cinder (The Lunar Chronicles #1) by Marissa Meyer
A forbidden romance.
A deadly plague.
Earth's fate hinges on one girl . . .
CINDER, a gifted mechanic in New Beijing, is also a cyborg. She's reviled by her stepmother and blamed for her stepsister's sudden illness. But when her life becomes entwined with the handsome Prince Kai's, she finds herself at the center of a violent struggle between the desires of an evil queen – and a dangerous temptation.
Cinder is caught between duty and freedom, loyalty and betrayal. Now she must uncover secrets about her mysterious past in order to protect Earth's future.
This is not the fairytale you remember. But it's one you won't forget.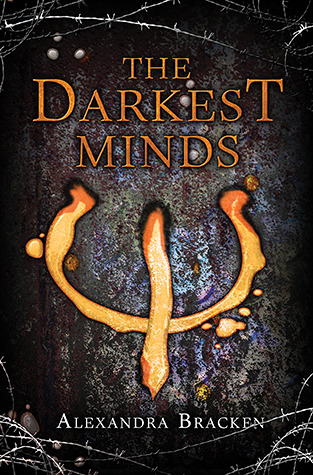 4. The Darkest Minds (The Darkest Minds #1) by Alexandra Bracken
When Ruby woke up on her tenth birthday, something about her had changed. Something alarming enough to make her parents lock her in the garage and call the police. Something that gets her sent to Thurmond, a brutal government "rehabilitation camp." She might have survived the mysterious disease that's killed most of America's children, but she and the others have emerged with something far worse: frightening abilities they cannot control.
Now sixteen, Ruby is one of the dangerous ones.
When the truth comes out, Ruby barely escapes Thurmond with her life. Now she's on the run, desperate to find the one safe haven left for kids like her—East River. She joins a group of kids who escaped their own camp. Liam, their brave leader, is falling hard for Ruby. But no matter how much she aches for him, Ruby can't risk getting close. Not after what happened to her parents.
When they arrive at East River, nothing is as it seems, least of all its mysterious leader. But there are other forces at work, people who will stop at nothing to use Ruby in their fight against the government. Ruby will be faced with a terrible choice, one that may mean giving up her only chance at a life worth living.
5. Ender's Game (Ender's Saga #1) by Orson Scott Card
Andrew "Ender" Wiggin thinks he is playing computer simulated war games; he is, in fact, engaged in something far more desperate. The result of genetic experimentation, Ender may be the military genius Earth desperately needs in a war against an alien enemy seeking to destroy all human life. The only way to find out is to throw Ender into ever harsher training, to chip away and find the diamond inside, or destroy him utterly. Ender Wiggin is six years old when it begins. He will grow up fast.
But Ender is not the only result of the experiment. The war with the Buggers has been raging for a hundred years, and the quest for the perfect general has been underway almost as long. Ender's two older siblings, Peter and Valentine, are every bit as unusual as he is, but in very different ways. While Peter was too uncontrollably violent, Valentine very nearly lacks the capability for violence altogether. Neither was found suitable for the military's purpose. But they are driven by their jealousy of Ender, and by their inbred drive for power. Peter seeks to control the political process, to become a ruler. Valentine's abilities turn more toward the subtle control of the beliefs of commoner and elite alike, through powerfully convincing essays. Hiding their youth and identities behind the anonymity of the computer networks, these two begin working together to shape the destiny of Earth-an Earth that has no future at all if their brother Ender fails.
Hope you enjoy!