Here are a couple of upcoming YA Releases in October!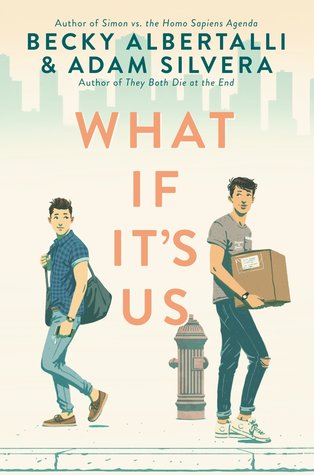 What If It's Us by Becky Albertalli and Adam Silvera  – Expected Release Date: October 9th
Arthur is only in New York for the summer, but if Broadway has taught him anything, it's that the universe can deliver a showstopping romance when you least expect it.
Ben thinks the universe needs to mind its business. If the universe had his back, he wouldn't be on his way to the post office carrying a box of his ex-boyfriend's things.
But when Arthur and Ben meet-cute at the post office, what exactly does the universe have in store for them?
Maybe nothing. After all, they get separated.
Maybe everything. After all, they get reunited.
But what if they can't quite nail a first date . . . or a second first date . . . or a third?
What if Arthur tries too hard to make it work . . . and Ben doesn't try hard enough?
What if life really isn't like a Broadway play?
But what if it is?
2. A Map Of Days (Miss Peregrine's Peculiar Children #4) by Ransom Riggs – Expected Release Date: October 1st
The first three novels in the series introduced Jacob Portman and the world of the peculiars – and saw that world threatened by, and spared from, destruction by a hostile splinter faction and their monstrous servants. Now, in a thrilling new story arc, Jacob's adventure continues as Ransom Riggs reveals even more secrets of the peculiar world, set against the rich landscapes of American history.
3. Kingdom Of Ash (Throne of Glass, #7) by Sarah J. Maas – Expected Release Date: October 23rd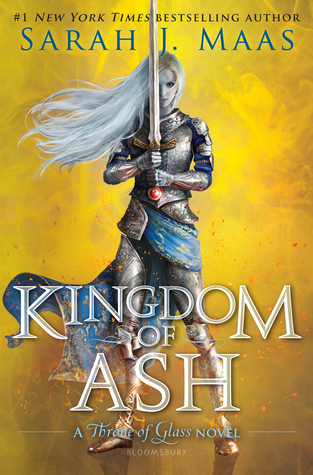 Aelin has risked everything to save her people―but at a tremendous cost. Locked within an iron coffin by the Queen of the Fae, Aelin must draw upon her fiery will as she endures months of torture. Aware that yielding to Maeve will doom those she loves keeps her from breaking, though her resolve begins to unravel with each passing day…
With Aelin captured, Aedion and Lysandra remain the last line of defense to protect Terrasen from utter destruction. Yet they soon realize that the many allies they've gathered to battle Erawan's hordes might not be enough to save them. Scattered across the continent and racing against time, Chaol, Manon, and Dorian are forced to forge their own paths to meet their fates. Hanging in the balance is any hope of salvation―and a better world.
And across the sea, his companions unwavering beside him, Rowan hunts to find his captured wife and queen―before she is lost to him forever.
As the threads of fate weave together at last, all must fight, if they are to have a chance at a future. Some bonds will grow even deeper, while others will be severed forever in the explosive final chapter of the Throne of Glass series.
By Nitu Girish Mohan