Here are some books our TAB members have read and loved recently. We've included the call number so you can come and get them at Reston Regional Library! All summaries are taken from Novelist unless otherwise noted.
Dr. Bird's Advice for Sad Poets, Evan Roskos – YFIC ROS
A sixteen-year-old boy wrestling with depression and anxiety tries to cope by writing poems, reciting Walt Whitman, hugging trees, and figuring out why his sister has been kicked out of the house.
The Historian, Elizabeth Kostova – FIC KOS
Discovering a medieval book and a cache of letters, a motherless American girl becomes the latest in a series of historians, including her late father, who investigate the possible surviving legacy of Vlad the Impaler.
The Gentleman's Guide to Vice and Virtue, Mackenzi Lee – YFIC LEE
Two friends on a Grand Tour of 18th-century Europe stumble across a magical artifact that leads them from Paris to Venice in a dangerous manhunt shaped by pirates, highwaymen and their growing attraction to one another.
Delirium, Lauren Oliver – YFIC OLI
High school senior Lena Haloway is counting the 95 days until her appointment to undergo the operation that every citizen has at age 18 to prevent them from contracting amor deliria nervosa — love, which is seen as a deadly disease. At first, Lena is eager for the surgery, believing it will make her life happy and safe. But then she meets handsome and enigmatic Alex, and she's not so sure anymore.
3
Room, Emma Donoghue – FIC DON
A five-year-old narrates a story about his life growing up in a single room where his mother aims to protect him from the man who has held her prisoner for seven years since she was a teenager.
How to Read Literature Like a Professor, Thomas Foster – 808 F 2014
Often, there is much more going on in a novel or poem than is readily visible on the surface–a symbol, maybe, that remains elusive, or an unexpected twist on a character–and theres that sneaking suspicion that the deeper meaning of a literary text keeps escaping you. Foster shows how easy and gratifying it is to unlock those hidden truths, and to discover a world where a road leads to a quest; a shared meal may signify a communion; and rain, whether cleansing or destructive, is never just rain.
The Kite Runner, Khaled Housseini – FIC HOU
Afghanistan, 1975: Twelve-year-old Amir is desperate to win the local kite-fighting tournament and his loyal friend Hassan promises to help him. But neither of the boys can foresee what will happen to Hassan that afternoon, an event that is to shatter their lives. After the Russians invade and the family is forced to flee to America, Amir realises that one day he must return to Afghanistan under Taliban rule to find the one thing that his new world cannot grant him: redemption.
People Like Us, Dana Mele – YFIC MEL
When a girl is found dead at her elite boarding school, soccer-star Kay Donovan follows a scavenger hunt which implicates suspects increasingly close to her, unraveling her group of popular friends and perfectly constructed life.
The Loneliest Girl in the Universe, Lauren James – YSF JAM
A romance set in space from the beloved author of The Next Together series. Can you fall in love with someone you've never met, never even spoken to – someone who is light years away? Romy Silvers is the only surviving crew-member of a spaceship travelling to a new planet, on a mission to establish a second home for humanity. Alone in space, she is the loneliest girl in the universe until she hears about a new ship which has launched from Earth – with a single passenger on board. A boy called J. Their only communication is via email – and due to the distance between them, their messages take months to transmit. And yet Romy finds herself falling in love. But what does Romy really know about J? And what do the mysterious messages which have started arriving from Earth really mean? Sometimes, there's something worse than being alone…
The Unbeatable Squirrel Girl Vol 1: Squirrel Power, Ryan North and Erica Henderson – YFIC NOR
Now a college student, Squirrel Girl must find time between classes to save the world from Galactus with the help of her squirrel friend Tippy-Toe.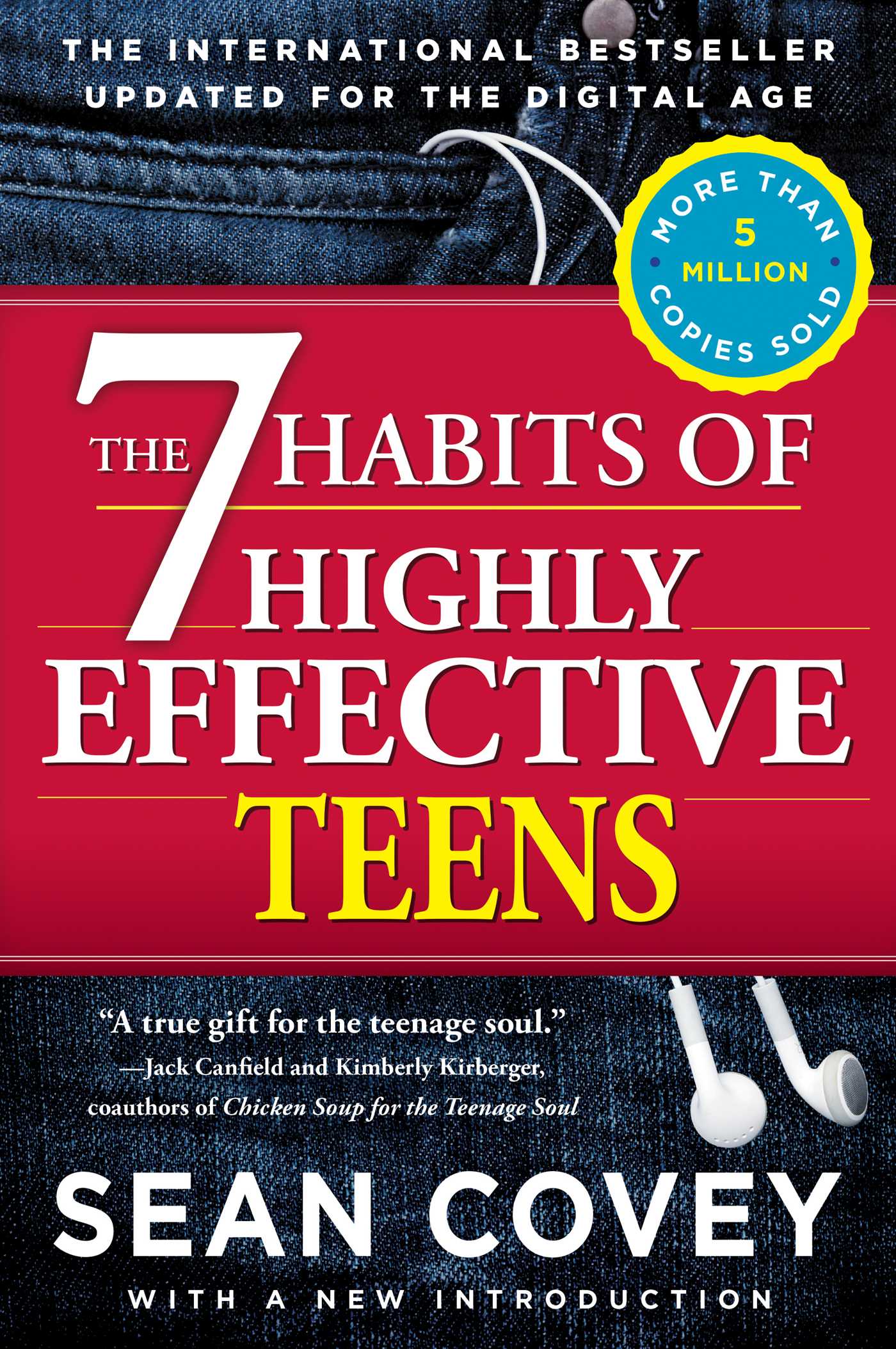 The 7 Habits of Highly Effective Teens, Sean Covey – 158.1 C 2014
Explores the adolescent years and draws on extensive research to offer teens practical ways to cope with such important issues as peers, parents, relationships, school choices, and the future.