Technology is becoming a bigger and larger part of our society and these books encompass that idea perfectly.
Warcross by Marie Lu
From #1 New York Times bestselling author Marie Lu – when a game called Warcross takes the world by storm, one girl hacks her way into its dangerous depths. For the millions who log in every day, Warcross isn't just a game – it's a way of life. Struggling to make ends meet, teenage hacker Emika Chen works as a bounty hunter, tracking down players who bet on the game illegally. When Emika hacks into the game illegally, she's convinced she'll be arrested and is shocked when she gets a call from the game's creator, the elusive young billionaire Hideo Tanaka, with an irresistible offer. He needs a spy on the inside of this year's tournament in order to uncover a security problem . . . and he wants Emika for the job. In this sci-fi thriller, #1 New York Times bestselling author Marie Lu conjures an immersive, exhilarating world where choosing who to trust may be the biggest gamble of all.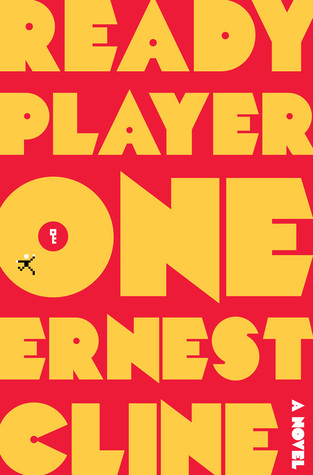 2. Ready Player One by Ernest Cline
In the year 2045, reality is an ugly place. The only time teenage Wade Watts really feels alive is when he's jacked into the virtual utopia known as the OASIS. Wade's devoted his life to studying the puzzles hidden within this world's digital confines, puzzles that are based on their creator's obsession with the pop culture of decades past and that promise massive power and fortune to whoever can unlock them. When Wade stumbles upon the first clue, he finds himself beset by players willing to kill to take this ultimate prize. The race is on, and if Wade's going to survive, he'll have to win—and confront the real world he's always been so desperate to escape.
3. Willful Machines by Tim Floreen
In the near future, scientists create what may be a new form of life: an artificial human named Charlotte. All goes well until Charlotte escapes, transfers her consciousness to the Internet, and begins terrorizing the American public. Charlotte's attacks have everyone on high alert—everyone except Lee Fisher, the closeted son of the US president. Lee has other things to worry about, like keeping his Secret Service detail from finding out about his crush on Nico, the eccentric, Shakespeare-obsessed new boy at school. And keeping Nico from finding out about his recent suicide attempt. And keeping himself from freaking out about all his secrets. But when the attacks start happening at his school, Lee realizes he's Charlotte's next target. Even worse, Nico may be part of Charlotte's plan too.
As Lee races to save himself, uncover Charlotte's plan, and figure out if he can trust Nico, he comes to a whole new understanding of what it means to be alive … and what makes life worth living.
4.  A Thousand Pieces of You by Claudia Gray
Marguerite Caine's physicist parents are known for their groundbreaking achievements. Their most astonishing invention, called the Firebird, allows users to jump into multiple universes—and promises to revolutionize science forever. But then Marguerite's father is murdered, and the killer—her parent's handsome, enigmatic assistant Paul— escapes into another dimension before the law can touch him. Marguerite refuses to let the man who destroyed her family goes free. So she races after Paul through different universes, always leaping into another version of herself. But she also meets alternate versions of the people she knows—including Paul, whose life entangles with hers in increasingly familiar ways. Before long she begins to question Paul's guilt—as well as her own heart. And soon she discovers the truth behind her father's death is far more sinister than she expected.
5. Want by Cindy Pon
In a futuristic Taipei, people survive the broken atmosphere by wearing special suits that protect them from illness and pollution. Unfortunately, only the elite can afford them, leaving much of the population to early deaths. Jason Zhou wants to change this, and his best chance is to infiltrate Jin Corp, the company behind the inaccessible safety suits. But the more Jason delves into this privileged world, the more complicated everything becomes, till he finds the fate of the city is in his hands.
6. Starters by Lissa Price
At Prime Destinations, "Enders," aged seniors, can rent the body of a teen via a special neurochip. Callie, orphaned and in charge of her young brother, knows renting out her body is her only hope to stay alive. But when the neurochip malfunctions, Callie wakes up in the home of her renter, and even worse, discovers her renter isn't just out for a good time in a young body. At Prime Destinations, something far more evil is happening, and Callie is caught in the crosshairs.
Happy Reading!
By Nitu Girish Mohan