Here are a couple of brand new releases in YA Fiction:
1. Smoke in the Sun (Flame in the Mist Series #2) by Renée Ahdieh (June 5)
Flame in the Mist introduced Mariko, a gifted inventor living in Feudal Japan, whose samurai father pushes her into an advantageous match with the Emperor's illegitimate son. On the way to meet her betrothed, Mariko's party is set on by forces masquerading as the vicious Black Clan, who were contracted to kill her. Disguised as a boy, she embeds in the Black Clan's ranks, where she learns they were framed for the attack. At the end of Flame in the Mist, her unlikely ally and love interest, the leader of the Black Clan, was captured, leaving Mariko to pretend she was his hostage in order to save both herself and, she hopes, him. Reunited with her honor-bound brother and living alongside a royal fiancé with secrets of his own, she must use her position to uncover the conspiracy that almost cost her life.
2. Bruja Born (Brooklyn Brujas Series #2) by Zoraida Cordova (June 5)
In last year's Labyrinth Lost, powerful bruja Alex's attempt to shed her powers and live a nonmagical life goes horribly awry, resulting in the banishment of her entire family to bruja hell, where she travels to retrieve them. Companion novel Bruja Born centers on Alex's gentle sister Lula, a gifted healer, who takes refuge from her complicated family in loving boyfriend Maks. And when Maks dies in a bus crash, she stretches her abilities to the breaking point to bring him back. But Death was not made to be defied, and saving allowed other, darker things to slip in alongside him…
3. The Bird and the Blade by Megan Bannen (June 5)
A captive turns conspirator when she helps the royals who enslaved her escape their kingdom's conquerors. Now on the run with Prince Khalaf and his father, Jinghua sees their flight as a cover for her return home—a plan that's complicated by her growing feelings for the prince. But when Khalaf enters into a marriage contract with the Great Khan's deadly daughter, who requires her suitors to complete a trio of fairy-tale tasks for her hand, Jinghua must push her feelings aside and fight to save his life, even if winning the battle means losing the man.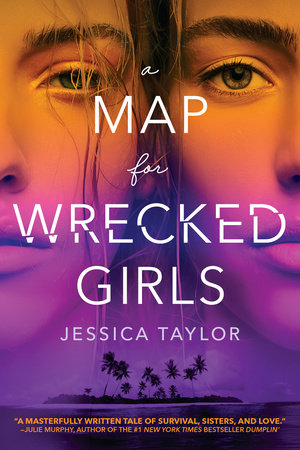 4. A Map for Wrecked Girls by Jessica Taylor (June 5)
Emma and Henri were supposed to grow old together. They were sisters and best friends. Emma always imagined them as little old ladies living together in a huge house by the sea. But that was before—before the boat accident before Emma and Henri washed ashore before they got mixed up with Alex, a boy they barely know. The island is beautiful, but there is no fresh water, no food, no shelter. All they have are each other. And their secrets. As nights on the island turn into days, Emma hopes the need to survive, the desperation for comfort, will drive Henri back to her. Instead, they're farther apart than ever. And Emma finds herself drifting closer to Alex—Alex, who can't understand why Henri is so terrible to Emma. But then, he doesn't know Emma's secret.
Will Henri ever forgive Emma? Can they survive the island? Can they reclaim what they've lost? There is no map for this.
By Nitu Girish Mohan