TAB Recommends 2/22/18
Here are some books our TAB members have read and loved recently. We've included the call number so you can come and get them at Reston Regional Library! All summaries taken from Novelist unless otherwise noted.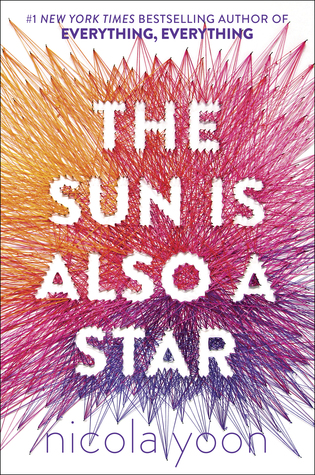 The Sun is Also a Star, Nicola Yoon – YFIC YOO
Natasha, whose family is hours away from being deported, and Daniel, a first generation Korean American who strives to live up to his parents' expectations, unexpectedly fall in love and must determine which path they will choose in order to be together.
Shadowshaper, Daniel Jose Older – YFIC OLD
When the murals painted on the walls of her Brooklyn neighborhood start to change and fade in front of her, Sierra Santiago realizes that something strange is going on–then she discovers her Puerto Rican family are shadowshapers and finds herself in a battle with an evil anthropologist for the lives of her family and friends.
The Siege, Mark Alpert – YSF ALP
Adam and the other robotized teenagers in the Pioneer Project must once again battle Sigma, the rogue artificial intelligence program bent on destroying Adam and all of humanity by first corrupting the Six from the inside.
Social Media Wellness: Helping Tweens and Teens Thrive in an Unbalanced Digital World, by Ana Homayoun – 302.231 H 2018
Today's students face a challenging paradox: the digital tools they need to complete their work are often the source of their biggest distractions. Students can quickly become overwhelmed trying to manage the daily confluence of online interactions with schoolwork, extracurricular activities, and family life. Written by noted author and educator Ana Homayoun, Social Media Wellness is the first book to successfully decode the new language of social media for parents and educators and provide pragmatic solutions to help students. – goodreads
Stiff: The Curious Lives of Human Cadavers, Mary Roach – 611 R 2003
A look inside the world of forensics examines the use of human cadavers in a wide range of endeavors, including research into new surgical procedures, space exploration, and a Tennessee human decay research facility.
How to Become a Straight-A Student: the Unconventional Strategies Real College Students Use to Score High While Studying Less, Cal Newport – 378.17 N 2007
Offers time-management strategies, tips on taking tests, techniques for writing essays better and faster, and self-assessment tests to help students analyze their study skills.