TAB Recommends
Here are some books our TAB members have read and loved recently. We've included the call number so you can come and get them at Reston Regional Library!
The Hate U Give, Angie Thomas – YFIC THO
After witnessing her friend's death at the hands of a police officer, Starr Carter's life is complicated when the police and a local drug lord try to intimidate her in an effort to learn what happened the night Kahlil died.
Six Impossible Things, Fiona Wood – YFIC WOO
Fourteen-year-old Dan Cereill's life is turned upside-down when his father announces he is gay and leaves Dan and his mother with nothing, forcing them to move to an aunt's house, Dan to enroll in public school, and his mother to try to start a business, but the top thing on Dan's list is kissing Estelle, the girl next door.
Point Blank, Anthony Horowitz – YFIC HOR
Fourteen-year-old Alex continues to work as a spy for the British MI6, investigating an exclusive school for boys in the French Alps.
Or start with book 1:

Stormbreaker, Anthony Horowitz – YFIC HOR
After the death of the uncle who had been his guardian, fourteen-year-old Alex Rider is coerced to continue his uncle's dangerous work for Britain's intelligence agency, MI6.
The Long Walk, Stephen King writing as Richard Bachman – FIC BAC
In a futuristic America ruled by ultraconservatives, one hundred of the nation's hardiest boys must endure a five-hundred-mile marathon race in order to win fame and fortune.
Guitar Notes, Mary Amato – YFIC AMA
Tripp, who plays guitar only for himself, and Lyla, a cellist whose talent has already made her famous but not happy, form an unlikely friendship when they are forced to share a practice room at their high school.
Little Women, Louisa May Alcott – JFIC ALC
Chronicles the joys and sorrows of the four March sisters as they grow into young women in nineteenth-century New England.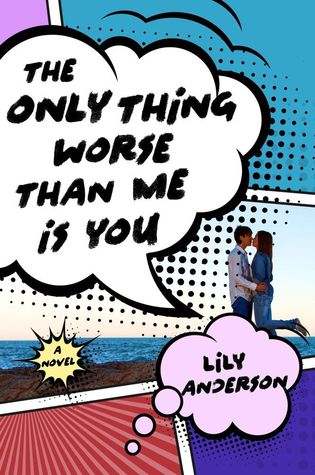 The Only Thing Worse than Me is You, Lily Anderson – YFIC AND
After years of competing against each other, Trixie and Ben form a fandom-based tentative friendship when their best friends start dating each other, but after Trixie's friend gets expelled for cheating they have to choose which side they are on.
The Importance of Being Earnest, Oscar Wilde – 822 W
Oscar Wilde's madcap farce about mistaken identities, secret engagements, and lovers entanglements still delights readers more than a century after its 1895 publication and premiere performance. – from Goodreads
His Majesty's Dragon, Naomi Novik – SF NOV
When the HMS Reliant captures a French ship and its priceless cargo, an unhatched dragon egg, Captain Will Laurence is swept into an unexpected kinship with an extraordinary creature and joins the elite Aerial Corps as a master of the dragon Temaraire, in which role he must match wits with the powerful dragon-borne forces of Napoleon Bonaparte.
Beethoven's Skull, Tim Rayborn – 780.92 BEETHOVEN 2016
Beethoven's Skull is a humorous survey of the many strange happenings in the history of Western classical music. Working on the assumption that good music and shocking tabloid-style stories make excellent bedfellows, it details tales of revenge, murder, curious accidents, and strange fates that span over 2,000 years.
Magnus Chase and the Gods of Asgard: The Ship of the Dead, Rick Riordan – JFIC RIO
Magnus and his friends set sail for the farthest borders of Jotunheim and Niflheim in pursuit of Asgard's greatest threat, Loki's demonic ship full of zombies.
Or start with book 1:
Magnus Chase and the Gods of Asgard: The Sword of Summer, Rick Riordan – JFIC RIO
Magnus Chase, a homeless boy living in Boston, finds out he is the son of a Norse god.