TAB Reccomends
Red Rising, Pierce Brown (SF BRO)
A tale set in a bleak future society torn by class divisions follows the experiences of secret revolutionary Darrow, who after witnessing his wife's execution by an oppressive government joins a revolutionary cell and attempts to infiltrate an elite military academy.
Steve Jobs, Walter Isaacson (B JOBS 2011)
Draws on more than forty interviews with Steve Jobs, as well as interviews with family members, friends, competitors, and colleagues, to offer a look at the co-founder and leading creative force behind the Apple computer company.
The Strange Library, Haruki Murakami (FIC MUR)
In a fantastical illustrated short novel, three people imprisoned in a nightmarish library plot their escape.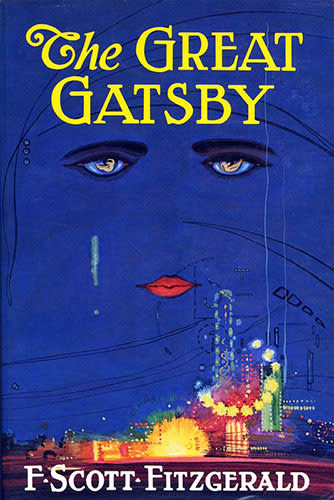 The Great Gatsby, F. Scott Fitzgerald (FIC FIT)
Newly rich Jay Gatsby tries to recapture the past and win back Daisy Buchanan, his former love, despite the fact she has married.
The Great Big Book of Horrible Things: The Definitive Chronicle of History's 100 Worst Atrocities, Matthew White (909 W 2012)
Presents both hard facts and military, social, and political histories of the world's one hundred most violent events, from the second Persian War in 480 BCE to the modern war in the Congo.
American Radical: Inside the World of an Undercover Muslim FBI Agent, Tamer Elnoury (363.325 E 2017)
A Muslim American FBI agent shares how he brought down a terror cell in North America.
Zombies vs. Unicorns, ed. Holly Black and Justine Larbalestier (YFIC 808.83 Z)
In this alternately hilarious, grisly, sexy, and terrifying collection of paranormal tales, superstar YA authors such as Libba Bray, Scott Westerfeld, and Meg Cabot do battle over which beings reign supreme: zombies or unicorns.
The Family Romanov: Murder, Rebellion, and The Fall of Imperial Russia, Candace Fleming (YB ROMANOV FAMILY 2014)
Traces the story of the Russian Revolution, the lives of the Romanov family, and the story of their tragic deaths, in an account that draws on primary source materials and includes period photography.
The Inferno, Dante Alighieri (851 D 2003)
In the first part of Dante's epic poem about the three realms of the Christian afterlife, a spiritual pilgrim is led by Virgil through the nine circles of Hell.